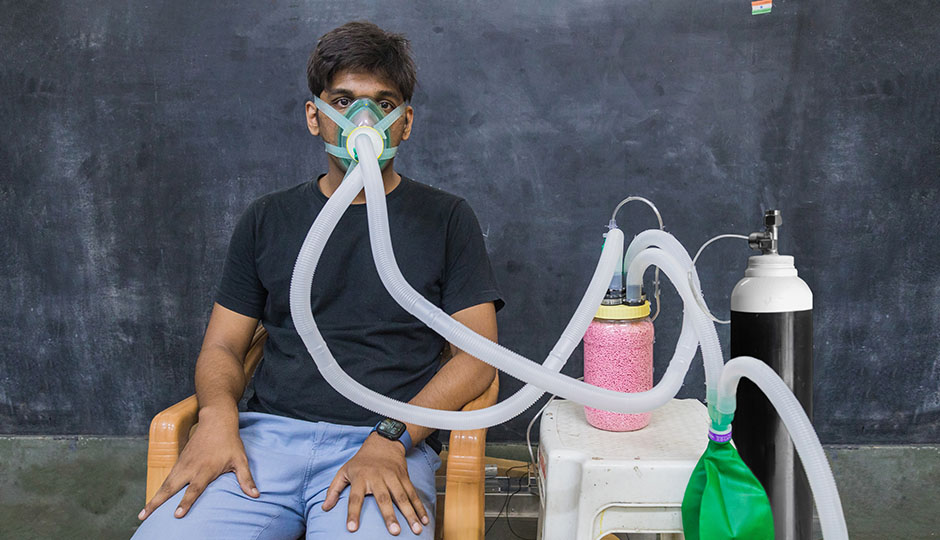 There is currently an acute shortage of medical grade oxygen in large parts of India, as a consequence of a big surge in the number of critical Covid-19 cases, as well as logistical challenges associated with the oxygen supply chain. Several past and current students and research staff members of IIT Bombay (affiliated with Tata Centre for Technology and Design, Chemical Engineering, and Nex Robotics) have come together to attempt solutions which focus on reducing O2 wastage, from the patient consumption perspective.
We have built a prototype breathing device called reBreather, which can minimize the wastage of oxygen when a patient is put on assisted breathing with supplemental oxygen via O2 cylinders or centralised O2 supply in hospitals. Our reBreather prototype is a semi-closed circular breathing system that would allow patients to breathe in unused exhaled oxygen which has been filtered to remove CO2.
For more information, please visit here.