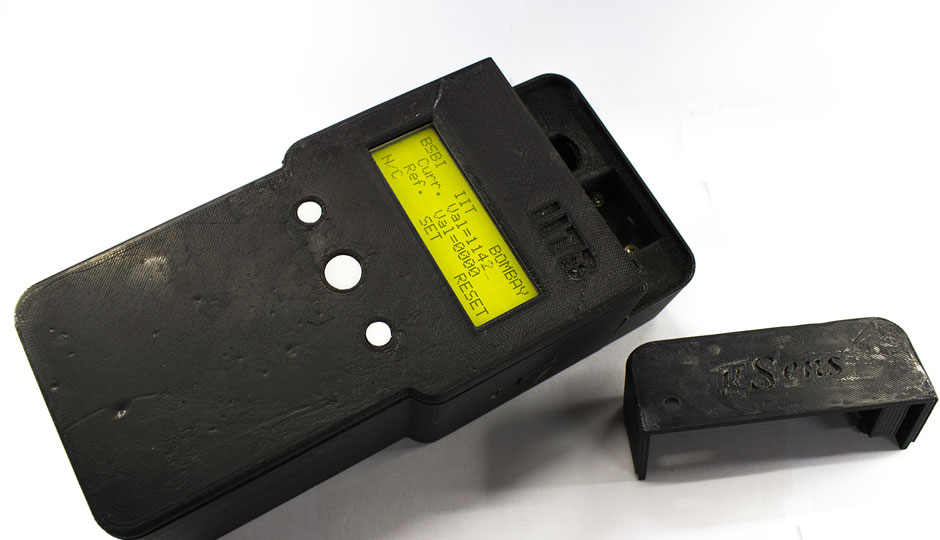 Heavy metal sensing in water using optical fiber sensors
PI: Prof. Soumyo Mukherji, Department of Biosciences and Bioengineering

Heavy metals (for e.g. arsenic, lead mercury etc.) are abundant on the earth's surface. They are not biodegradable hence remain in the ecological system perpetually. Large quantities of hazardous chemicals especially heavy metals have been released into rivers worldwide due to rapid population growth globally and intensive domestic activities, as well as the expanding industrial and agricultural production. The common sources of these heavy metals are pipes, batteries, smelters, toys, paints etc. Further, due to the lowering of the water table, the water is getting contaminated by naturally occurring mineral which are seen deep sub-surface. Most of the rural areas of India are affected by the arsenic and lead contamination in water. Rivers in urban areas have also been associated with water quality problems because of the practice of discharging of untreated domestic and industrial waste into the water bodies, which have led to the increase in the level of metals in river water. Thus it is very essential to develop a low cost portable user friendly biosensor which can detect these toxic heavy metal ions in water with very low limit of detection (LOD). The current study will address these problems and develop a highly sensitive optical sensor which will be able to detect even a trace amount of heavy metal, if present, in water.
Various analytical methods such as atomic absorption and emission spectroscopy, inductively coupled plasma mass spectroscopy, and their combination with chromatographic techniques are widely used for the detection of heavy metals in soil, air and water. However, these techniques have some demerits; for example, they require sophisticated instrumentation, are inadequate for use outside the laboratory, need skilled personnel, complicated sample collection, pre-treatment (pre-concentration), and a long measuring period. Various nano-materials (for e.g. CNT, gold and silver nano-particles etc.) as well as proteins have already been reported as substrates and recognition element respectively, to develop heavy metal sensors. However for practical purposes, there is a strong requirement currently for an integrated biosensor system that includes probes, samplers, detector as well as amplifier, and logic circuitry. Since the traced amount of these toxic heavy metals like lead, mercury, arsenic, cadmium, etc., causes imbalance both in the ecosystem and human health, enhancement of sensitivity of heavy metal sensor can aid in applications towards detection of these toxic ions.
Optical methods are some of the oldest and best established sensing techniques. The development and improvement of optical sensors are driven by continuous demand for simple, rapid, sensitive and in-situ monitoring techniques. By using optical fibers as transduction elements, fiber-optic physical and chemical, and biosensors have been very successful in the past decade. In the current study, the purpose of investigation is to develop simple, less costly, portable optical heavy metal sensor with very low limit of detection. The proposed study will be a significant step towards the utilization of the optical properties of polyaniline to develop a highly sensitive heavy metal sensor. The proposed sensor will be portable, light weight and user-friendly, so that it can be utilized by the urban as well as the rural people in India.