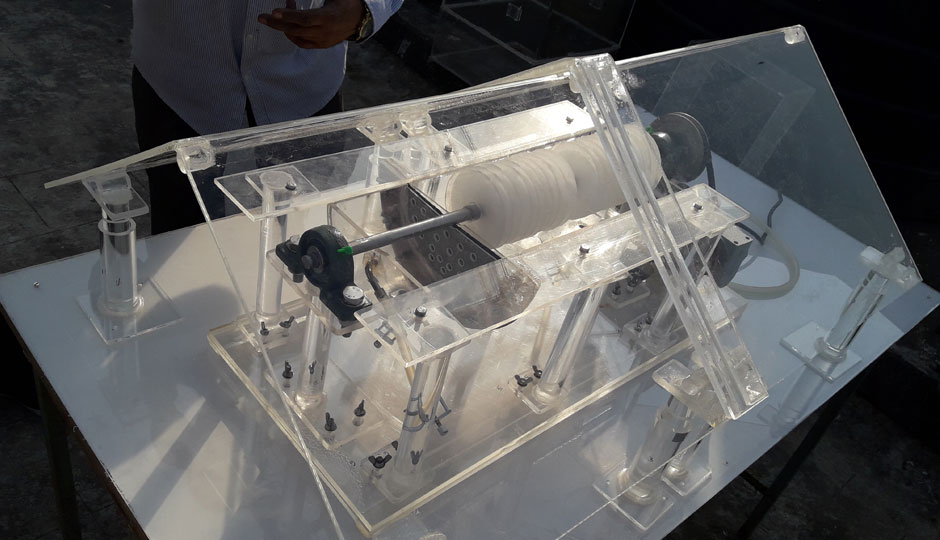 Characterization of grey water and development of a cost effective system for grey water recycling

There has been growing concern over water scarcity in Mumbai and its vicinity. In this context, there is much incentive for exploring grey water recycling options for non-potable uses such as gardening, maintaining lawns and toilet flushing. Grey water includes all wastewater generated in households/commercial establishments (kitchen sink, wash basin, bathwater and wastewater generated from washing machines) other than wastewater generated from the toilets (black water). Wastewater recycling not only reduces the generation of wastewater, it can also help in conservation of fresh water and minimization of pollutant release into the environment. Grey water recycling can help tide over the water scarcity problems.
Although grey water reuse is a sustainable option in water-scarce regions, adequate grey water treatment is essential to overcome the apprehensions and health concerns over the presence of pathogens and development of odour nuisance. The need for separate plumbing, high capital cost and operating cost of the treatment units (energy and chemicals) may also hinder grey water reuse. Hence, it is essential to characterize grey water and formulate cost effective treatment strategies for promoting grey water reuse. Since water scarcity is a problem that affects all residents of Mumbai, this project as conceived would eventually benefit the IIT Bombay community. Once the status and potential of grey water recycling is known and cost-effective technologies for grey water recycling are identified through the findings of this project, changes in plumbing can be made in hostels and multi-storey buildings to promote grey water recycling. If the grey water characteristics and effective treatment schemes developed through this study are demonstrated to IIT Bombay administration and the campus residents, the fresh water consumption in IIT Bombay campus can be reduced significantly. The results of this study may be shared with residents of IIT Bombay campus so as to overcome apprehensions regarding grey water reuse for various non-potable applications. This study may eventually benefit other residential university campuses and housing societies interested in overcoming the water scarcity problems.
PI: Prof. Suparna Mukherji, Department of Environmental Science and Engineering (CESE)
Co-PIs: Prof. Sanjeev Chaudhari and Prof. Anurag Garg, Centre for Environmental Science and Engineering
Tata Fellow: Yash Lalai (2016-18), Acharan Jain (2019-21)